TRURO TYRE & ALLOY WHEEL CENTRE
***New Full Geometry Wheel Alignment System Just Arrived*** State-of-the-Art 3D aligner allows adjustment of camber, caster & toe – Prices from £35.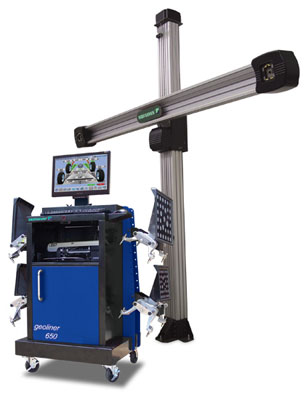 We strive to delight our customers and ensure all work is carried out to the highest possible standards, giving a guarantee on all parts supplied and fitted by our staff for your peace of mind. With many happy customers from all over Cornwall you can be sure of a great service and total satisfaction every time.
Telephone for our very best price on 01872 264200.
People who need tyres in Redruth, Camborne, Newquay, Penryn, St Agnes, Helston, St Austell and Threemilestone find our location most convenient near 'Cornwall farmers'.
Truro Alloys Truro Tyre and Wheel Centre are Alloy Wheel Specialists and on hand to answer your questions to ensure that you receive the best possible experience. We have a vast product knowledge, and can assist you with any questions about any aspect of allow wheel purchase and fitting. Some of the wheels we stock: […]

Batteries and Car Battery Replacement Services in Truro Rapid recent advances in automotive technology mean that there are ever increasing demands on the modern vehicle's electrical systems. As a result, it is more important than ever that you make sure that your battery can handle the demands placed on it. Once upon a time, a […]

Brake check services in Truro How would you protect your family if your car's brakes failed? An unthinkable situation – but it COULD happen if your vehicle's brakes were insufficient… Here at Truro Tyre Centre, we can inspect and advise on your vehicle's braking performance, to ensure that you and your passengers are in the […]

Car Suspension and Shock Absorbers in Truro Your car's suspension system is a series of complex components designed to work together to control vibrations and imperfections in a road surface and deliver a comfortable driving experience. It's great having highly efficient brakes and tyres – but they still need to maximise the contact footprint with […]

Car and Vehicle Service, Services and Servicing in Truro You should ideally service  your car every year as it's a vital part of keeping  it in good running order. A correctly serviced vehicle can actually cut running costs significantly – for example, a dirty and clogged air filter alone can increase your fuel consumption by a […]

Full Geometry 3D Wheel Alignment Tracking in Truro Poor wheel alignment is one of the premier causes of premature tyre wear. However, it's not only the front wheels that can go out of alignment – rear wheels can be too. As well as increased fuel economy and potentially smoother handling and steering, correct wheel alignment […]

We can offer expert local service prices that national companies find hard to match. Our great range of high quality exhausts and catalytic converters are from some of the top manufacturers, like Walker, Bosul and Timax. To obtain a competitive quote for an exhaust or Catalytic converter, just pop in or call 01872 264200. You […]

Top quality tyres and tyre fitting in Truro We aim to retain our customers for life, with immense care and time taken changing tyres on your usually expensive alloy wheels – we ensure the perfect tyre change every time. Tyres up to 22 inches can be changed by our high specification equipment. We stock a […]



Google+